Reviews for Guardian Realty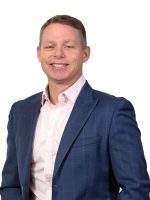 This agent's service was exceptional to say the least. He made the whole process very simple. Many thanks.
It takes a lot of trust when you choosing an agent to sell your most valued and prided asset, yet I had no hesitation in listing my property with this agent from Guardian Realty. I have been watching this agent 's real estate movements...
Vanessa
We would like to take this opportunity to thank you this agent for the successful sale of our home in Baulkham Hills. Previous to signing with Guardian we were with another real estate company in Baulkham Hills. After three months with...
Deb