Reviews for Harris Real Estate
Dijana Sladic
Harris Real Estate Pty Ltd - RLA 226409
Review left on 10/30/2019
This agent was very professional but friendly and helpful at the same time.
Tom Hector
Harris Real Estate Pty Ltd - RLA 226409
Review left on 9/10/2019
This agent made selling easy, and after being on the market multiple times with other agents, we were happy with how this agent helped finally get our unit sold.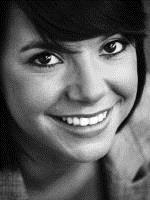 Georgie Todd
Harris Real Estate - KENT TOWN
Review left on 9/3/2019
This agent was exceptional and very thorough. She is a well-versed young lady with considerable experience in real estate. I would recommend this agent any time.