Reviews for Hillsea Real Estate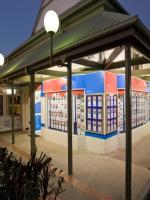 This agent was certainly efficient, kept us up to date on matters and was willing to go the extra mile and assist us even when purchasing our next property which was outside his area. Thanks heaps to this agent, totally recommend you to...
Five star, exceptional agent. We live in Victoria and we were selling a house on the Gold Coast. Not the easiest thing to do. But this agent was great. She kept us well-informed as to developments as the potential buyers visited our property....
Bob & Heather Tyter
We found this agent a pleasure to do business with.
Scott Stewart