Reviews for Jellis Craig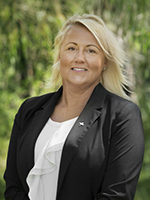 I have been on a search for my dream home for some months, and first came across this agent at an open house. Whilst the property was not for me, this agent really listened to what I was looking for and every week I get a call, email or...
This agent was fantastic with the sale of our property. He was with us every step of the way and ensured we felt comfortable and informed throughout the process. This agent is approachable, friendly, reliable and very easy to talk to. He...
This agent was great to work with and kept us up to date throughout the whole process. While we didn't sell at auction, he didn't let this stop his drive in getting us the best possible price.