Reviews for NGU Real Estate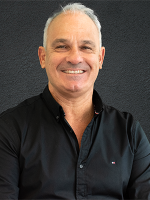 This agent is great, very experienced, and knows what will sell. He brings such enthusiasm and confidence. It's wonderful.
He is an amazing agent. He kept us up to date with everything. He sold the house very quickly and for a price we were very happy with.
Ann and Richard
Since employing this agent to sell our house, we've found him to be honest and realistic. This agent has a good knowledge of the market, and he got us the best price for our house. He achieved more than we expected. As we renovate regularly,...
Ron and Robyn