Reviews for Ozway Realty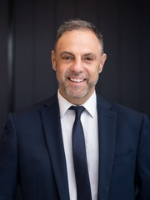 It went very well but due to the market's situation, that is slow, we did not get what we hope for. But the agent did everything he could to get near the sale price. He communicated to us what was happening and it was overall good.
Whilst awaiting the settlement of our recently sold house in Merrylands, NSW, we would like to offer the following feedback on our outstanding real estate agent, this agent. We contacted this agent to be our selling agent, on the recommendation...
P and C
My husband and I found this agent to be an outstanding agent and would highly recommend him to anyone who is planning to sell (or buy) a property. From the time we signed with this agent to sell our house, he kept us informed of all that...
Sanja D.