Reviews for Professionals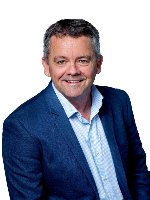 We chose this agent because of his experience and sales in the area, which proved to work in our favour as the property sold on the first home open and for the full asking price. This agent always acted professionally and kept us informed...
Mark & Susan
This agent was on the ball from start to finish, and was helpful and professional at all times. I would recommend him to anyone looking to sell or buy. Thank you, this agent.
This agent had great knowledge in our suburb which helped him plan all of our home opens to ensure the most amount of people turn up. This agent's communication after each home open was great. He always kept us in the loop with any interest...