Reviews for YPA Estate Agents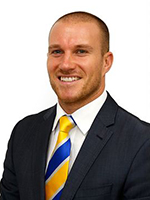 He definitely went out of his way to try sell the house at auction. Communication was good. He gave us updates on every visit.
We have tried other agents before we met this agent and we are so glad we did met him as he helped my family to sell our house and also he was so helpful finding us our current home. We can't thank him enough.
Amanda
This agent is a respectful and experienced real estate agent. He guided us from step 1 in the ordeal to sell our property, he sold our property when he estimated he would and for exactly as much as he first predicted he would. He succeeded...
Richard