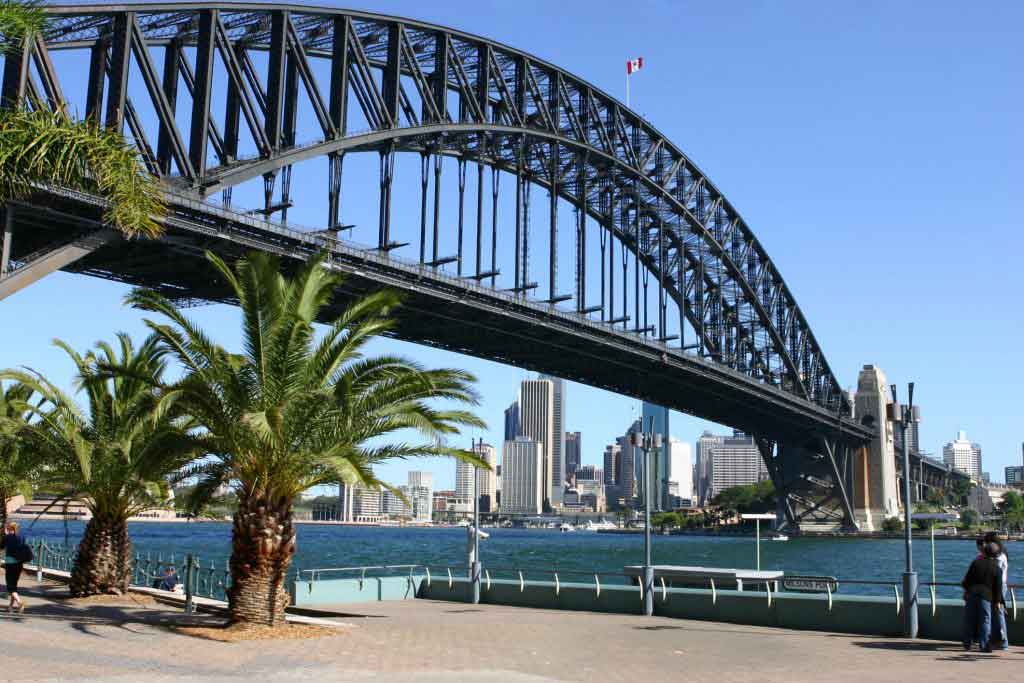 Sydney's property boom has been good news for other parts of New South Wales, helping to push up prices and creating opportunities in other parts of the state.
It's also put a smile on the dial of the state's many real estate agents and investors putting their properties on the market.
So where does one start?
What did the property market look like in New South Wales in 2016 and what regions are popular for investors?
Here's a look at what's been happening around the state.
Sydney
Even though it's almost impossible to find fairly valued property in Sydney, especially in its hottest suburbs right now, there are still good investments opportunities around.
SQM Research estimates that the Sydney market is overvalued by 40 per cent. Yet the research firm still expects the market to continue to rally.
In its Christopher's Housing Boom and Bust Report 2017, SQM Research forecasts growth of 3 per cent to 5 per cent in Sydney's property prices next year, especially for suburbs in the inner rings around the CBD.
These include Bondi, Surry Hills and Ashfield, although suburbs further out, like Parramatta, may also hold potential.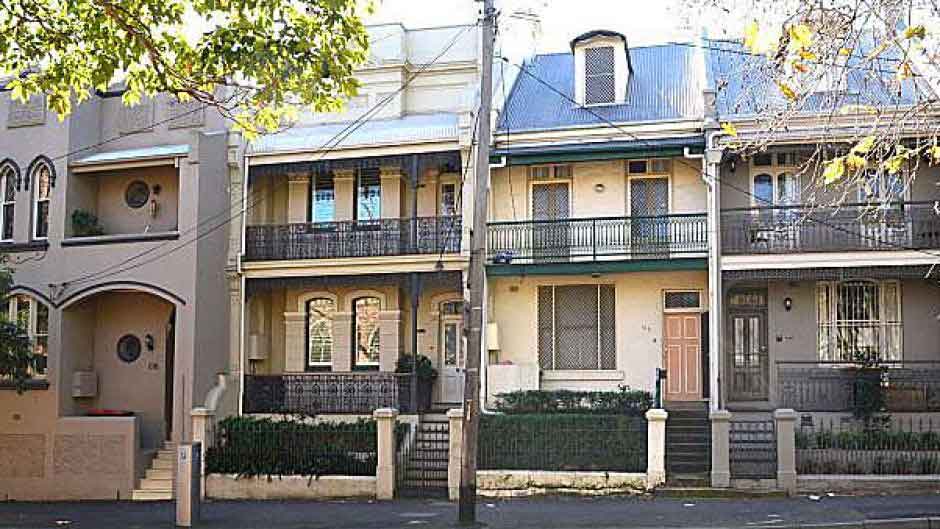 Newcastle
According to the Australian Housing Outlook 2016–2019, prepared by BIS Shrapnel for QBE, Newcastle's property market has grown strongly over the five years to June 2016, up an average of 6.1 per cent a year on the back of improved purchaser sentiment, low interest rates and falling unemployment.
The Outlook notes that Newcastle is proving a more affordable option for first time home buyers, compared to Sydney. But, being too far from Sydney, it doesn't typically have a commuter population.
It says Newcastle's role as a logistics hub should continue to feed jobs and growth into the local economy while other sectors, such as tourism, will increasingly make up for the slump in the resource sector. The city is also being revitalised over the next three years with the relocation of its train terminal and the development of a light rail line.
"Overall, the medium-term outlook for the Hunter region economy remains positive. With these urban renewal projects and with Newcastle's median house price at just 48 per cent of Sydney's at June 2016, the expected increased movement of Sydney's residents to Newcastle will add demand to the local residential market through to 2019.
"Newcastle's median house prices are expected to rise by a cumulative 12 per cent by June 2019, or around 4 per cent per annum."
Median house prices are forecast to continue rising by a cumulative 12 per cent by June 2019, or around 4 per cent per annum, to a median price of $550,000," the Australian Housing Outlook 2016 reports.
That said, Independent property valuation and advisory group Herron Todd White questions whether now is a good time to buy a property in Newcastle. "If you do, you are likely to pay more than it's worth. Only time will tell whether the price you pay now is cheap in 12 months' time," it notes in its latest review.
Illawarra
Illawarra has enjoyed a buoyant property market since mid-2013 and it shows no signs of a slowdown as it continues to benefit from steady employment, the strength of the Sydney property market and low interest rates.
According to Herron Todd White, the market has been good from Helensburgh down into the Shoalhaven. Nowra and surrounds have enjoyed sustained growth for the first time in many years.
CoreLogic reports that the median house sale price rose from $301,500 in January 2016 to $383,000 in October 2016.
Wollongong
Wollongong has been a strong regional performer. According to the Australian Housing Outlook 2016–2019, its median house prices jumped 9.2 per cent in the 2013/14 financial year, accelerating to 18.4 per cent in 2014/15 and remained high at 13 per cent in 2015/16.
As with other nearby regional centres in NSW, this buoyancy has been driven by its relative affordability compared to Sydney as well as its proximity to Sydney. An estimated 20 per cent of its adult population commute to Sydney for work.
However, the Australian Housing Outlook notes: "The expectation for slower price growth in Sydney means it becomes more difficult for apartment owners in Sydney to upgrade to a Wollongong house, while a weaker market for their existing dwelling is likely to discourage downsizers."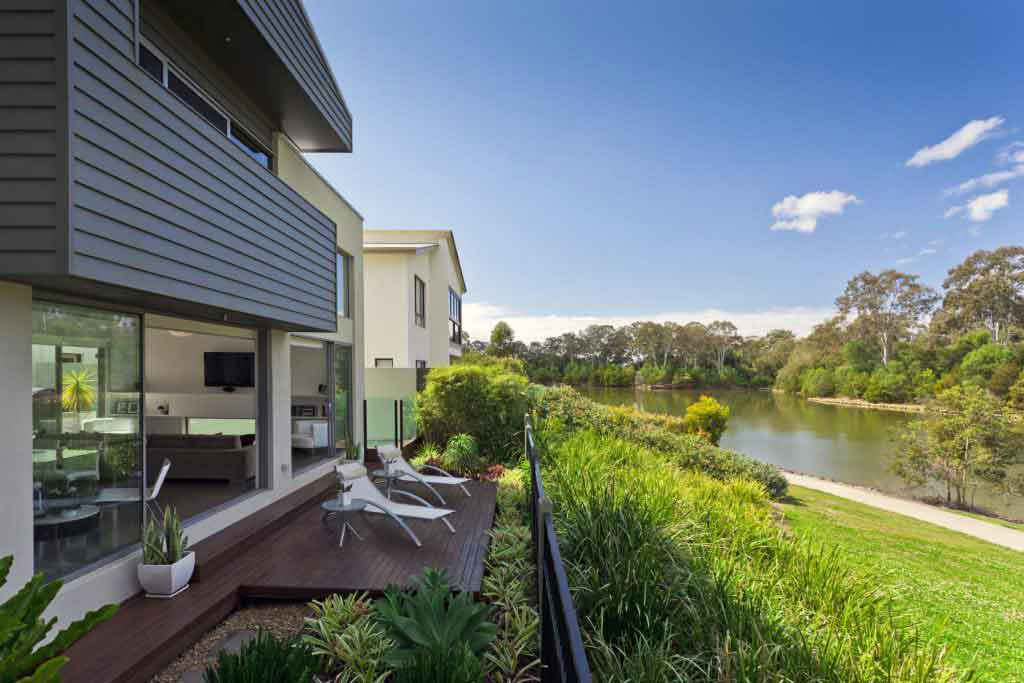 Southern Highlands
In its latest review, Herron Todd White says the annual median price to October 2016 increased 20 per cent to $648,000 across the Wingecarribee Shire, helped along by a lack of listings.
"Strong growth across the region in general is evident, particularly those suburbs and precincts located close to townships and established infrastructure," it adds.
Southern Tablelands
Goulburn Mulwaree's annual median price to October 2016 increased 10 per cent to $340,000.
Herron Todd White observes: "Local agents are reporting increasing interest from Sydney and Wollongong investors seeking a reasonably priced investment in a strong city with good rental returns and who are continually priced out of their own local markets."
As the economic centre of the Southern Tablelands, it says the Goulburn property market should be strong in 2017 with stable employment anchored by the education and health sectors as well as its corrections centre and police college.
NSW Central Coast
Herron Todd White reports that Umina Beach, and its immediate neighbours Woy Woy and Ettalong Beach, had a cracker of a year with ever increasing values from start to finish. For these areas, 2016 was a continuation of the previous record year.
It adds that Erina, sitting between the Gosford business hub and the cool beachside suburb of Terrigal, also had a strong year with an inexplicable rise in popularity and significant value rises. The unit market, mostly concentrated in the Gosford CBD, also put in an impressive showing.
"Everyone has been a winner - buyers squeezed out of the Sydney market finding the home of their dreams in a beautiful setting and sellers having good reason to smile. We hope to see more of it next year," says Herron Todd White in its latest review.
Tamworth
This year, Tamworth experienced a noticeable increase in land values and demand for vacant land. But the prices of established older homes dropped slightly as people chose to build rather than renovate. This helped first home owners and those looking for cheaper homes to buy in at lower prices, says Herron Todd White.
Investors are increasingly building in Tamworth, despite being charged higher interest mortgage interest rates than homeowners. As a result, the valuation company says it's seen an increase in the supply of duplexes and smaller townhouses. "This has weakened the unit market which was traditionally targeted by investors due to government incentives to build new dwellings and the ability to then receive two rental incomes from one property."
The expansion of the local abattoirs and poultry industry has encouraged more people to move to Tamworth for work. This, in turn, has made the traditionally cheaper rental markets of Westdale and Oxley Vale more attractive to purchasers.
Bathurst/Orange
Herron Todd White reports increased investor interest in Lithgow, Bathurst and Orange. "The improving road network to Sydney, the South Coast, Canberra and Melbourne has helped the region to tap into some of the flow on effects of the booming prices in those areas," it adds.
How are property prices in New South Wales expected to change in 2017?
While property price growth may temper in some areas, NSW is still a good place to invest in. According to BIS Shrapnel, NSW is expected to have the strongest state economy over the next two years, with non-mining investment picking up, while public investment, private non-dwelling building and private civil construction will keep growth strong, and offset any decline in residential construction a year from now.
BIS Shrapnel predicts NSW's economic growth will outpace the Australian average and the other states over the next two years. Its senior economist Richard Robinson says a host of factors will drive this, including:
Strong growth in dwelling building for at least another year, before NSW joins the national housing downturn.

Various major government infrastructure projects.

The Australian dollar, which is expected to remain around or below current levels, and will continue boosting the state's tradeables sectors.

A recovery in non-mining business investment.

Rising population growth at, or just above, the national average over the next two years.

Strong employment growth.
Investing in property: where do I start?
Property investment is highly risky and has high barriers. In addition to large amount you pay for the property, there's also stamp duty, agent's commissions and a host of other costs waiting to eat into your profits. There are also many risks – for example, that you buy a property that is unattractive to tenants, that your property sits empty for long periods or that its value drops over time.
That's why it's essential to do plenty of research, by using the wide array of useful online resources available to you and by talking to as many real estate agents as you can.
This is even more important if you do choose to buy a property in regional NSW that you don't know well. It's important to visit the area and get a good idea of its pros and cons, especially from a tenant's or future buyer's perspective.