Home Seller Choice Awards Winners Announcement 2018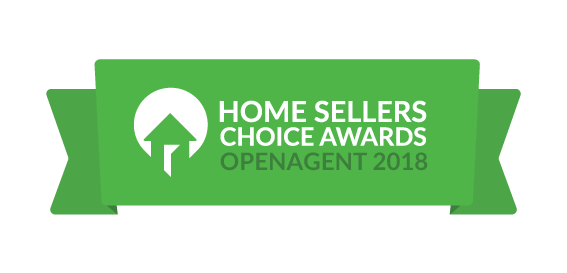 OpenAgent is thrilled to announce the winners for the Home Seller Choice Awards 2018.
The Home Sellers Choice Awards exist to celebrate real estate agents who deliver outstanding service and excellent customer experiences to their clients.
In previous years, we've recognised agents who deliver exceptional customer service for vendors based on reviews from OpenAgent customers. This year in addition to our highly reviewed agents we've introduced an additional category to recognise those agents who deliver a great experience by consistently responding quickly to vendors.
All agents we have worked with throughout 2018 were eligible to be a winner, and there were 69 agents who have won both categories - going above and beyond in delivering outstanding customer experiences.
Dual Winners List:
Vince Carnevale
Tracey Ransom
Tom Alexiadis
Tarren Olufson
Tarquinn Watson
Steve Jusup
Steve Harris
Sharon Schnyder
Scott Nowak
Robyn Ebdon
Peter Dang
Paul Sibley
Nuno Raimundo
Nick Whyte
Mitin Arora
Mishy Canning
Michelle Wegener
Michael Spillane
Michael Harris
Megs Walker
Mark Saleh
Mario Tucci
Luke Coventry
Leisa Le
Leigh Hall
Kirsty Dutney-Jones
Kevin Young
Kelly Day
Karl Smith
Karen Renouf
Josh Kalender
John Sbisa
John Ryland
John Kubatov
John Dahdah
Jay Standley
Jan Laing & Alan Peters
James Karantonis
James Fricker
Jacqueline Farag
Ian Boyle
Halil Okur
Greg Ramsey
Gioan Pham
Gavin Staindl
Fraser Glen
Dean Star
David Johnson
Craig Webber
Craig Thomson
Craig Leo
Craig Lea
Chris Kavanagh
Chris Holmes
Chris Butterworth
Catherine White
Braiden Smith
Brad Sissons
Ben Thomas
Ben Oostermeyer
Basil Zoccali
Barry Thompson
Barbara Joblin
Andy Yeung
Andrew Liddell
Andrew Duncombe
Alex Bartolo
Aaron Godfrey
Find yourself here:
View the list of our Highly Reviewed Agent winners for 2018. 
View the list of our Fast Responders Agent winners for 2018.